Huali rock wool : hear the future, reject the noise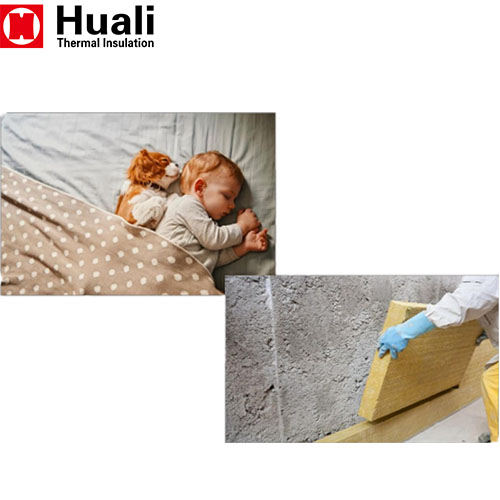 More than 900 million people in the world will lose their hearing?!
In daily life, ear health problem is usually ignored by us. In most people's eyes, "as long as you can hear, there is no problem with hearing". According to the latest data released by WHO, about 1.1 billion people between the ages of 12 and 35 are at risk of irreversible hearing loss. Without active intervention, more than 900 million people are expected to suffer from hearing loss due to disability by 2050.
The harm of hearing impairment
Leonardo Da Vinci said the eye is the window to the soul, while voltaire said: "the ear is the road to the soul." At every stage of life, good listening is an important bridge for us to communicate with others, society and even the world. Hearing loss can seriously affect interpersonal communication and increase the risk of depression. And studies have shown that older people with hearing loss are more likely to develop dementia than those with normal hearing. Hearing impairment has a great impact on personal career development and brings severe challenges to work. For children, hearing loss can affect them for the rest of their lives. Therefore, we must not ignore the protection of hearing.

Some unhealthy lifestyles are high risk factors for hearing problems, such as staying up late, eating a high-fat diet and wearing headphones for long time. Meanwhile, external factors are also gradually increasing the damage to hearing, and environmental noise pollution is one of the major factors. There are many sources of noise in cities. The most important ones are traffic, such as the noise from roads, railways and airplanes.

Hear the future, reject the noise
Therefore, in order to protect our ears and to maintain the health, we must pay attention to the sound reduction of the living environment, to create a good study, work, living atmosphere. Huali products solve most of the acoustic challenges, rock wool, glass wool and rubber foam can be widely used in the sound insulation of walls, floors, ceilings and a variety of equipment. Which is significantly reduce indoor reverberation, block noise transmission and minimize noise from heating, cooling and ventilation systems and then optimize the acoustic environment.Huali rock wool and glass wool products will create a better living environment for people.